Bemis buys SteriPack packaging operations
The deal includes plants in Ireland and production assets in Malaysia and the US
Bemis Company has acquired the medical device packaging operations of SteriPack, a global manufacturer of sterile packaging for medical device and pharmaceutical applications, for an undisclosed sum.
The deal includes a facility in Ireland, as well as packaging production assets in Malaysia and the US.
These operations recorded annual net sales of approximately US$65m in fiscal 2015.
SteriPack Group, headquartered in Ireland, will continue to independently own and operate its contract manufacturing services business.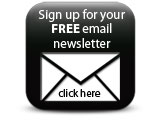 Neenah, Wisconsin-based Bemis employs more than 17,000 people and reported net sales of $4.1bn (£2.8bn) in 2015.
Companies