Bilcare to purchase INEOS Films
Expands pharmaceutical packaging business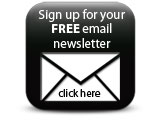 INEOS Group has agreed to sell its films business to Bilcare, a global provider of packaging to the pharmaceuticals industry headquartered in Pune, India, for approximately €100m.

INEOS Films is a producer of high-quality packaging films and the deal will cover the operations, assets and personnel related to its operations in Europe, Asia and North America.

The company has three plants in Germany, two in each in Italy and India, and one in the US.

'While performing well, the INEOS Films business is no longer core to the INEOS Group as the company focuses its attention on its large-scale petrochemicals businesses,' said Iain Hogan, chief executive of INEOS Films.

INEOS Films manufactures pharmaceutical blister packaging, films for printing and decoration, shrink film for sleeves, capsules and plastic credit cards. The company employs around 1,300 people in Germany, Italy, India and North America and has a turnover of around €240m.

The acquisition is being handled through Bilcare's German subsidiary in Frankfurt and should be concluded by the end of this month.

'This acquisition is a paradigm shift in the pharma packaging space and a significant step towards creating a customer centric company to deliver path breaking innovations and establish global leadership,' said Mohan Bhandari, chairman of Bilcare.

Bilcare has manufacturing and research facilities in India, Singapore, US and the UK. It provides anti-counterfeiting technology as well as pharmaceutical packaging and research.


Companies