BioAlliance Pharma to merge with Topotarget
The companies have a pipeline of orphan oncology drugs
France's BioAlliance Pharma has agreed to buy Scandinavian biopharmaceutical company Topotarget to create an oncology company with a pipeline of new rare cancer treatments.
The merger has been approved by the Boards of Directors of both companies. It is expected to be completed by July/August, BioAlliance Pharma said.
Topotarget shareholders will receive two new shares in BioAlliance Pharma for every 27 Topotarget shares owned, which will result in Topotarget shareholders owning approximately one-third of the shares in the merged company and BioAlliance Pharma shareholders around two-thirds.
Topotarget's leading product is Belinostat, a novel pan-HDAC (histone deacetylase) inhibitor with more than 1,100 patients treated. It is in a pre-registration phase with the US FDA for the treatment of relapsed or refractory PTCL (peripheral T-cell lymphoma) and is expected to be approved in August. The approval would trigger a milestone cash payment of $25m from Topotarget's US partner, Spectrum Pharmaceuticals, as well as double-digit royalty payments going forward.
The compound has potential in other rare cancer indications within haematology and solid tumours. Topotarget holds the exclusive rights outside North America and India.
The merger with Topotarget will strengthen and diversify our position in rare oncology diseases
BioAlliance Pharma has two products in late-stage development: Livatag is currently in a Phase III clinical trial in primary liver cancer, with potential estimated sales of €800m and patent protection until 2032; Validive was granted Fast Track Designation by the FDA for the prevention and treatment of oral mucositis induced by anticancer treatments in January and preliminary data from an international Phase II trial are expected in Q4 this year.
'The merger with Topotarget will strengthen and diversify our position in rare oncology diseases,' said Judith Greciet, Chief Executive of BioAlliance Pharma, who will lead the combined company.
Anders Vadsholt, CEO of Topotarget, added: 'The positioning of BioAlliance Pharma, their late stage assets and expertise makes BioAlliance Pharma a perfect fit as a company to merge with, allowing the acceleration of Belinostat development in several new orphan oncology indications.'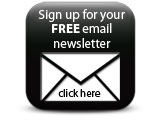 The companies say the total market for orphan oncology drugs exceeded US$45bn in 2013 and is expected to reach $80bn by 2018.
Companies