BioPharma Systems and CleanSpace agree to partner on cGMP projects
BioPharma Systems and CleanSpace Modular have partnered to provide clients with a complete and integrated solution in America
BioPharma Systems and CleanSpace Modular have partnered to provide clients with a complete and integrated solution in America.
BioPharma Systems offers an array of sophisticated cGMP processing equipment for oral solid dosage and sterile pharmaceutical products. CleanSpace provides a complete cleanroom solution for life science clients seeking critical cGMP manufacturing in a cleanroom.
Today clients prefer a complete and turnkey integrated solution, delivered predictable, with high quality. BioPharma Systems and CleanSpace will offer clients this turnkey package from initial consulting through the complete delivery and integration of process and cleanroom systems to provide a full functional and operationally ready manufacturing operation.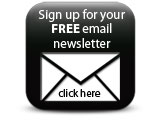 "CleanSpace's ability to provide high-quality service to both large and small-scale projects, from functional design through installation, will bring great resource to the biotech, pharma, laboratory, and compounding markets," said David Pallister, BioPharma Systems Partner. "We are very proud to have them join our growing list of innovative partners."
Companies