Biopharmaceutical demand drives cell culture supply market up
Research firm Kalorama says growth in development and production of biopharmaceuticals is most significant driver of cell culture market
Kalorama's report, 'Cell Culture: The Market for Sera, Media and Reagents,' estimates that worldwide cell culture sales exceeded US$3.4bn in 2014, up 8.1% from 2013 sales figures of of $3.1bn.
In the report, Kalorama says that the new types of therapies demanded by patients and providers will require cell culture to grow. 'To manufacture biologic drugs, cell culture is essential,' said Bruce Carlson, Publisher of Kalorama Information. 'As our report indicates, there is a significant market for media, sera and reagents, and growth last year was significant.'
Kalorama says that the growing demand for biopharmaceuticals stems from the demonstrable ability of biologicals to address unmet medical needs. Biological products are developed from large and complex protein molecules, which require equally complex manufacturing methods and an array of analytical techniques.
Protein-based biopharmaceuticals are invariably produced by an initial cell culture step (upstream processing), followed by product recovery, purification and formulation into final product format (downstream processing). Upstream processing, the development phase of biopharmaceuticals, is slow, expensive and complicated, and frequently leads to a bottleneck in getting new products to the clinic.
Different kinds of cells require different types of media. Serum-based media are widely used to grow a broad range of animal cell types and cell lines such as Chinese hamster ovaries (CHO) or murine myeloma cells (NS0) cells. The most common media used for micro-organisms, primarily used for the growth of bacteria, is Lysogeny broth (LB), a nutritionally rich medium. It is also known as Luria broth or Luria-Bertani broth.
The cell culture market will continue to be strengthened by biomedical research. In cell biology research, cell-screening technology has proved to be very important in finding high-producing cell lines, and research is now focused on how to predict the growth characteristics of cells at an earlier stage. Progress in the future will come from processes such as metabolic engineering that will help to improve cell lines.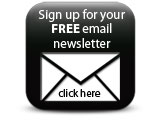 'Going forward, improving cell lines will continue to be a main focal point of research,' said Carlson. 'Biomedical research and bioprocessing have a wide range of supply needs, including high quality media and reagents for fermentation and cell culture.'
Companies