Biotec Services CEO joins Welsh government advisory panel
Aims to maximise the position of Wales in the global life sciences industry
Fiona Withey
Fiona Withey, Chief Executive of Biotec Services International, has been appointed to provide guidance and expertise to the Welsh Government in its bid to support and develop the international profile of the life sciences sector in Wales.
Withey has been selected to join a government advisory panel on the back of the role she has played in developing and expanding Bridgend, Wales-based Biotec Services into a globally-recognised clinical trials supplies specialist.
Biotec Services provides temperature controlled packaging and distribution services at temperatures ranging from controlled room temperature down to minus 196°C.
'Wales is a wonderful place for the location of the life sciences community – we have several centres of academic excellence, dynamic businesses, exciting start-ups, an expert and committed NHS, and a highly-supportive Government,' said Withey.
'It is an exciting time for the sector and there are significant opportunities to make an even greater contribution to the economy. I'm looking forward to working with the Welsh Government and my fellow panel members to maximise Wales' position globally at the top of the life sciences field.'
Life sciences is one of the key sectors of the Welsh economy. It employs around 10,000 people in more than 300 companies and is currently worth £1.3bn.
Last year, a £100m Wales Life Sciences Investment Fund was launched to help grow the sector and a Life Sciences Hub will be opening shortly to act as a focal point for the sector.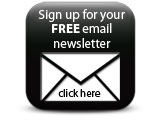 The other panel members are: Berwyn Clarke, Executive Chairman, PBD Biotech, Chairman NALIA Systems, Entrepreneur in Residence, Cardiff University; Grahame Guilford, a former Director at GE Healthcare; Dr Fraser Logue, Managing Director and Vice President at Siemens Healthcare Diagnostic Products; and Professor Gareth Morgan, Deputy Pro-Vice-Chancellor, Professor of Paediatrics and Immunology, College of Medicine, Swansea University.
Companies