Biotec Services International appoints new Chief Executive
UK-headquartered Biotec Services International promotes Fiona Withey to role
South Wales pharmaceutical services company Biotec Services International has promoted Operations Director Fiona Withey to the position of Chief Executive. She replaces Keren Winmill who, after four years as CEO, is moving to the role of Non-executive Director and Advisory Board Chairwoman.
Withey joined Biotec's business development team in 2007 after gaining a PhD in Biochemical Engineering from Swansea University, which was followed by 12 years in the pharmaceutical outsourcing sector.
In 2008, she was appointed to the main board of directors as Business Development Director and played an instrumental role in the company's management buy-out in 2010. Since February 2012, she has led the operations team as Operations Director during a period of strong growth.
In her new role, Withey will be responsible for expanding Biotec's US operation, continuing to develop its client base internationally and building further on its position as a leading worldwide provider of temperature-controlled pharmaceutical services.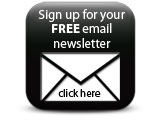 Headquartered in Bridgend, South Wales, UK, Biotec Services International delivers solutions for the packaging, distribution, transport and storage of temperature-controlled pharmaceutical products including regenerative and cell-based therapies in more than 60 countries.
Companies