Biotie to acquire Synosia in all-share deal
Will create a CNS drug development company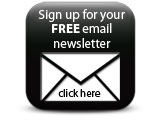 Biotie Therapies is acquiring Switzerland-based Synosia Therapeutics in a deal valued at around €93.6m. The merger includes nine clinical-stage drug candidates and operations in Finland, the US and Switzerland.

Under the terms of the agreement Biotie of Finland will issue 161,448,371 shares to the shareholders and warrant holders of Synosia, in exchange for the entire issued share capital and outstanding warrants of Synosia.

The deal is subject to approval by the extraordinary general meeting (EGM) of Biotie shareholders on 1 February.

Biotie's clinical development pipeline is headed by nalmefene, a Phase III alcohol-dependence therapy, which will be submitted for approval in Europe in the second half of 2011.

Synosia includes CNS product candidates and a partnership with UCB Pharma that included a US$20m equity investment and could bring US$725m in milestone payments plus royalties. The collaboration covers two candidates in Phase II trials: SYN-115, an adenosine A2a receptor antagonist for Parkinson's disease; and SYN-118, a hydroxyphenyl-pyruvate dioxygenase (HPPD) inhibitor for movement disorders.

Under the merger agreement Timo Veromaa will continue as president and ceo of Biotie. Synosia's ceo, Ian Massey, will take the newly created position of chief operating officer and president of US operations.

Synosia's chief medical officer, Stephen Bandak, will take the same role at Biotie. Chris Piggott, will continue as Biotie's chief business officer in the combined entity.

Biotie's chief financial officer, Thomas Taapken, will continue in his role until 1 April, when he will leave the company for personal reasons. Ulla Sjöblom, Biotie's vice president, finance, will serve as acting cfo from 1 April 2011 until a new cfo is appointed.

Biotie said it would proposed at its EGM that Synosia board members Brad Bolzon, Ismail Kola, Guido Magni and Andy Schwab join Biotie's board, along with Bill Burns, until recently ceo of Roche Pharmaceuticals. Peter Fellner will continue as chairman of Biotie's board with Bolzon as deputy chairman.


Companies