Boehringer Ingelheim launches beta Syrum game on Facebook
With the aim of promoting science and innovation
German pharmaceutical firm Boehringer Ingelheim has announced the beta launch of its first social game on Facebook.
After two years of work, Syrum has been designed to 'demonstrate the complex processes around medicine research and development through gaming mechanics', the firm says. It aims to promote science and innovation in a fun and engaging way.
The beta version is not available in the US or Canada, with the finished product not expected to be available globally until next year.
Syrum allows players to create and run their own pharmaceutical company, using a virtual laboratory to discover and develop medicines to improve health. Molecular compounds can be developed and then traded with other players. In each 'chapter', the player has to solve a particular problem, whether a disease or a pandemic. The goal is to discover cures by first creating a stable medicine, conducting a clinical trial and then bringing the medicine to the market.
'The research driven pharmaceutical industry is immersed in education – whether aimed at medical or pharmaceutical professionals or providing information directly to the public,' says John Pugh, Director of Digital at Boehringer Ingelheim.
'Gaming is an experimental way for Boehringer Ingelheim to do this. The challenge is to do this in a truly engaging, educational and entertaining way that immerses the player.'
The game is launched first in a beta format outside the US and Canada to actively encourage feedback from the players and will be constantly developed based on the players' ideas and thoughts.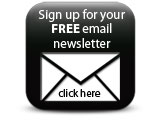 The official global launch of Syrum is planned for 2013.
Companies