Boom in smart pills will reach new peak by 2018–2020, forecasts Frost & Sullivan
Technological advances in minimally invasive and remote controlled devices will drive the market
The increasing need for convenient diagnostic and accurate therapeutic tools is driving innovation in smart pills. While certain smart pill applications, such as imaging and sensing, have been successfully commercialised, others such as drug delivery and surgery are yet to be proven clinically.
A new study by Frost & Sullivan, Innovations in Smart Pills, finds a clear trend towards minimally invasive and remote controlled devices for diagnosis and therapy. Smart pills are also widely used for gastrointestinal imaging, replacing invasive endoscopes. Advances in technologies such as wireless communications, remote patient monitoring, and miniaturisation, will widen smart pill applications, the study predicts.
'The smart pills industry is likely to experience a burst of new products in the next five to seven years, offering tremendous potential for collaboration between the industry and academia,' said Frost & Sullivan's Technical Insights Research Analyst Bhargav Rajan.
'While overarching product designs developed by the industry can lead to breakthrough products such as capsule endoscopes, it is by leveraging ideas from basic and applied sciences at universities and research centres that product differentiation and value enhancement can be achieved.'
The smart pills industry is likely to experience a burst of new products in the next five to seven years
Because smart pills are a nascent market there is a need to build confidence among patients, doctors, researchers, investors and regulatory agencies, says Frost & Sullivan. Forming strategic and business partnerships in addition to improving scientific and clinical education will help win the trust of regulatory authorities, investors and users.
Frost & Sullivan urges companies to take advantage of the government funding available to universities and small businesses. This is particularly vital owing to the uneven distribution of venture capital investment, which prevents start-up companies from developing into formidable players.
Partnering with labs that have access to funds for basic and applied sciences will also help secure financial support. In fact, government-sponsored research projects have seen formidable academia-industry research collaboration. Such research consortia are especially common in the European Union, resulting in successful spin-offs that commercialise technologies and broaden the scope of smart pills.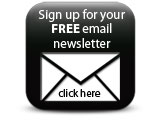 'Smaller companies that cannot effectively translate a technology into a commercial product can also explore licensing them to companies with established solutions in the market,' suggested Rajan. 'Meanwhile, new market participants can rely on technology incubators to ease their technology towards commercialisation.'
Companies