Boryung increases production efficiency with Watson-Marlow Aflex Hose
The equipment is part of a specialist range designed to deliver clean and safe transfer of process fluids
Watson-Marlow Fluid Technology Group's Aflex Pharmaline N hose
Watson-Marlow Fluid Technology Group (WMFTG) has reported that Boryung Pharmaceutical Korea has chosen its Aflex Hose to enhance productivity. The Aflex Pharmaline N hose is being used to manufacture Gelfos, an antacid medication available in Korea, China and Taiwan.
Founded in 1963, Boryung is headquartered in Seoul and currently exports to almost 50 countries on six continents. The company produces cardiovascular products, antibiotics, anticancer products, amino acids and cosmetics, and gastrointestinal products. Gelfos is one of their most well-known brands.
No Contamination
During the manufacture of Gelfos, liquid chemicals must be transferred between stainless steel pipes. Prior to choosing Watson-Marlow Aflex Hose, Boryung used silicone rubber hoses for this application. However, these became contaminated by the liquid, causing discolouration.
The Aflex Pharmaline N hose offered a solution to this problem as it has a PTFE lining which is resistant to chemical contamination, the manufacturer claims.
Enhanced flexibility
Another problem faced during the liquid transfer process is that the hoses need to be connected and disconnected to multiple channels, which can cause kinks and damage to the silicone hoses, especially to the end of the hose near the fitting.
The Aflex Pharmaline N hose has 316 stainless steel wire braid reinforcing ensuring that it is very flexible yet kink resistant, allowing channels to be changed without damaging the hose.
Unique design
The Aflex Pharmaline N hose is part of a specialist range of hoses, designed to meet requirements in pharmaceutical and chemical manufacturing plants, for the clean and safe transfer of their process fluids.
The hoses are made from PTFE (Polytetrafluoroethylene), a material with exceptional chemical resistance that can be used at temperatures to 260C
(500F). PTFE has unique non-stick properties which make surfaces self-cleaning.
Aflex hoses have excellent chemical and high-temperature resistance and a smooth bore to ensure clean, fast fluid flow. They perform equally well at high pressure and full vacuum, with flexibility and kink resistance that cannot be provided by other hose types.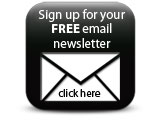 Using the Aflex Pharmaline N hose, Boryung Pharma can now transfer liquid chemicals without contamination and can repeatedly change the channels without damaging the hoses. There is no longer any need to stop production of Gelfos due to contamination or kinks, therefore improving the efficiency of the manufacturing process.
Featured Companies