Bosch Packaging Technology expands its site in China
Invests €1.1m in extra space for 120 new staff
Bosch Packaging Technology has created space for around 120 people in the Hangzhou expansion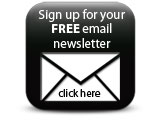 Bosch Packaging Technology is expanding its operations in China and has enlarged its site in Hangzhou, Zhejiang province in an investment of €1.1m.

Last year, the German supplier of process and packaging technology doubled its production capacity at the plant, extending the shop floor area to some 9,000m2. The office building has now been enlarged by an additional 1,400m2, which provides space for about 120 new staff and will be ready for use next month. In 2012, an additional 5,000m2 will be added to the shop floor and further expansions are planned.

A total of €10m has been invested in the Hangzhou plant since it was established 10 years ago with 14 staff. Around 390 people work there now, with 80% of management staff being Chinese.

The plant produces some 400 machines each year, mainly for Chinese customers, and its annual growth rate in China is around 15%.

'Our biggest boom is in pharmaceuticals,' said Walter Häcki, general manager of the plant in Hangzhou.

The plant produces systems that are tailored to local needs, such as Pack111 horizontal flow wrapper. It also produces complete pharmaceutical packaging lines, including systems for filling and packaging vials and ampoules, pure steam generators, stills and autoclaves.


Companies