Bosch expands pharmaceutical portfolio at interpack 2011
Focus on filling and sealing and a new water generation system
The ARF 1020 can handle ampoules and injection vials alternatively and includes an integrated overcapping station for aluminium caps
Bosch Packaging Technology is presenting two recent developments in its filling and sealing machines for liquid pharmaceuticals at Interpack in Hall 6, on stands B09 and C58. The technologies offer flexibility and safety to help manufacturers cut costs and comply with industry regulations, the German packaging group says.
The new ARF 1020 series is for the filling and closing of open and closed ampoules as well as injection vials. It is easy to operate and has an output of up to 120 products per minute.
Bosch will also introduce the MLF 4000 for filling and sealing injection and infusion bottles. It offers gentle transportation of containers and features 100% in-process weight control (IPC) for high quality assurance.
The new RIL300 Rod Inserter and Labeller is a one-stop concept for syringe processing that inserts plunger rods precisely into syringes after filling and applies labels for tracking.
With a continuous product flow, the RIL300 allows high production capacity of up to 300 syringes per minute.
A new pure water generation system also expands Bosch's portfolio in the pharmaceutical sector. With a modular structure and 11 sizes, the system can be customised to the needs of each manufacturer. This allows pharmaceutical manufacturers to produce 400 to 16,500 litres of ultrapure water, both purified (PW) and highly purified (HPW), every hour.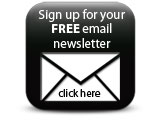 Bosch will also introduce two machines in the capsule filling portfolio. The GKF 2500 with a micro dosing system is for small amounts of products, while the GKF 702 with minibowl allows the simulation of filling a process for scale up with much less product in a fast time.
Companies