Brian McNamara promoted to division head, Novartis OTC
Aims to drive growth in the division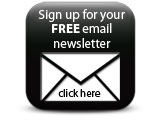 Brian McNamara, who has held several key positions in the Novartis over-the-counter (OTC) business over the past 7 years, has been named as division head of the business, effective immediately.

McNamara replaces Naomi Kelman, who has decided to leave the company. Kelman joined Novartis in March 2011 from Johnson & Johnson where she held several roles in the consumer, medical devices, and diagnostic sectors.

'I want to thank Naomi for her contributions to the business, and welcome Brian as the new head of our OTC division,' said Joseph Jimenez, chief executive of Novartis. 'Novartis OTC is an important part of our broad healthcare portfolio and I am confident that Brian will provide strong leadership, focusing on growing our priority brands, consistently meeting our quality standards, and improving performance in key emerging markets.'

McNamara has more than 20 years of experience in consumer marketing. He started his career at Procter & Gamble, where he spent several years in manufacturing management. Since joining Novartis OTC in 2004, McNamara worked on a number of strategic initiatives, including the acquisition of several OTC brands. He also played a key role in acquiring the rights to the Prevacid Rx-to-OTC switch. He has a deep understanding of the European OTC market, having served as region head of Novartis OTC Europe from 2007–2010.

McNamara takes responsibility for continuing to drive growth in Novartis OTC, ensuring high quality standards, as well as implementing innovative marketing initiatives. Novartis OTC has a portfolio of cough, cold, respiratory disease, digestive health and pain management medication as well as skin care products, smoking cessation treatments and mineral supplements. Key brands include Theraflu, Triaminic, Maalox, Ex-Lax, Gas-X, Prevacid 24HR, Excedrin and Voltaren.


Companies