Bristol-Myers Squibb announces new Executive Vice President and Chief Scientific Officer
Francis Cuss will take up the role on 1 July following retirement of Elliott Sigal
Francis Cuss, is to become Executive Vice President and Chief Scientific Officer of Bristol-Myers Squibb on 1 July, after Elliott Sigal retires.
Sigal has been the company's Chief Scientific Officer since 2004 and on the company's Board of Directors since 2011. He will retire from both positions on 30 June. The two men will continue to work together until then.
'Francis is a strong and collaborative leader with broad experience in both discovery and development,' said Lamberto Andreotti, Chief Executive of Bristol-Myers Squibb. 'He has been a key member of our productive R&D team who, under Elliott's leadership, has delivered our strong portfolio and pipeline. As our company embarks on the next phase of pipeline execution, this is a natural time for Francis to lead our R&D team.'
'I am honoured to have the opportunity to lead this talented R&D team to fulfill our mission and find new ways to discover, develop and deliver innovative medicines for patients with unmet medical needs,' said Cuss.
Cuss joined Bristol-Myers Squibb in 2003 as Senior Vice President, Drug Discovery, adding responsibility for Discovery Medicine and Clinical Pharmacology in May 2006.
Cuss and his team successfully integrated Adnexus, Medarex and ZymoGenetics into the research organisation, and have driven innovation in the research operating model, processes and governance. Cuss became a member of the company's Senior Management Team in 2010.
Prior to joining Bristol-Myers Squibb, Cuss spent 14 years at Schering-Plough and three years at Glaxo, holding positions in discovery, clinical research and medical affairs in the US and Europe.
Sigal joined Bristol-Myers Squibb in 1997 as Vice President of the newly created department of Applied Genomics. He served as Senior Vice President, Early Discovery and Applied Technology, head of Drug Discovery & Exploratory Development, and Senior Vice President, Global Clinical and Pharmaceutical Development, before being appointed Chief Scientific Officer and President of R&D in 2004.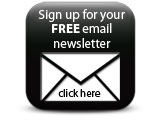 Sigal has been a member of the company's senior management team since 2001, was appointed Executive Vice President in 2006 and was elected to the Board of Directors in 2011.
Companies