Building work begins on new Norwich bioscience facility
Biotechnology | Ingredients | Research
The UK facility will speed up the development and supply of new bio-products including vaccines and pharmaceuticals
Artist Impression (supplied by LSI Architects) of the new Bioscience facility
Contractor R G Carter has started work constructing a bespoke facility to house the newly created Leaf Systems bioscience business – just yards from the globally-acclaimed John Innes Centre (JIC) laboratory where scientific work on using plants to produce pharmaceutical ingredients and vaccines has been in progress for some time.
Norwich Research Partners LLP is facilitating the project. Chief Executive Officer Dr Sally Ann Forsyth said: 'We are delighted to be playing our part in pump-priming such an exciting, innovative enterprise which has major potential for worldwide application and impact. 'One of our key objectives is to nurture bioscience business ventures established as spin-outs from research facilities based at the Park. We will do all that we can to help them prosper.'
R G Carter's Director and General Manager Grant Keys said: 'We are thrilled to have been awarded the contract to design and build the Leaf Systems facility at Norwich Research Park. Our involvement gives us the opportunity to further strengthen relationships with Norwich Research Park and enhance our growing reputation in the science and research sector.
'With a relatively short construction period, programme management will be critical and the integration of some very specialist equipment will also be key to the successful delivery of the project.'
Leaf Systems will employ the patented Hypertrans technology, developed by JIC scientist Professor George Lomonossoff to produce new high value products, including pharmaceuticals and vaccines, under contract for international research and development partners. The technology which uses plants to produce vaccines and pharmaceutical proteins is already being used under licence to manufacture flu vaccines for clinical trials in Canada and the US.
Leaf Systems' General Manager Dr Steven Powell said: 'We are working closely with the John Innes Centre to translate the Hypertans technology into a successful commercial entity. The state-of-the-art building is a very important stage in this process and it is very exciting to see work commence on the building.'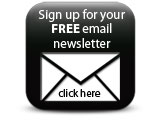 Construction work should be completed within six months – and Leaf Systems expects to be fully operational by the end of March 2017.
Companies