Bulking excipients for measured doses
The market for inhalers has expanded rapidly as manufacturers look to improve and broaden the use of such devices. Richard Toon of 3M Drug Delivery Systems, reviews the use of bulking excipients to reduce the variability of the delivered dose in low-dose API suspension formulations
SEM image of anhydrous sub-micron alpha-lactose
The market for inhalers has expanded rapidly as manufacturers look to improve and broaden the use of such devices. Richard Toon of 3M Drug Delivery Systems, reviews the use of bulking excipients to reduce the variability of the delivered dose in low-dose API suspension formulations
There are various types of devices available for the pulmonary administration of medicaments. The most common are nebulisers, dry powder inhalers (DPIs) and pressurised metered dose inhalers (pMDIs). pMDIs offer a user-friendly alternative to both nebulisers and DPIs. They are simple and intuitive in their operation and produce a fine aerosol spray independent of the force of the patient's inspiratory effort. This makes the pMDI extremely attractive to a wide-ranging patient age group.
3M Drug Delivery Systems has a long tradition of innovation in the pMDI area, having been either directly or indirectly involved in the manufacture and supply of numerous marketed products for asthma over the years. Indeed, over 50 years ago, Riker Laboratories Inc (now part of the 3M group) was the first manufacturer of pMDI devices the Medihaler-Iso and the Medihaler Epi. More recently, it was the first to offer an environmentally-friendly HFA alternative to the CFC products in the form of Airomir.
pMDIs consist of a liquefied hydrofluoroalkane (HFA) propellant containing an API, either as a single API or as a combination of APIs, and typically one or more additional excipients, such as a surfactant and a co-solvent. The formulation is housed within a pressure resistant canister fitted with a metering valve. MDIs can be manufactured containing either a suspension formulation or, alternatively, containing a solution formulation. Suspension formulations contain APIs predominantly in particulate form in a propellant formulation. Solution formulations contain dissolved APIs in the propellant, usually achieved by the addition of a co-solvent such as ethanol.
The presence of particulate materials within a formulation contained in an aerosol canister can cause some deposition of the solid API material to occur on the components of the inhaler, particularly the canister surfaces. Such a phenomenon is of particular importance for very potent, low-dose APIs, such as formoterol fumarate, which requires only a 6 μg dose.
Adhesion of such low-dose APIs can have an impact on the delivered dose as the ratio of the canister surface area to the API content is greater than for less potent higher dose APIs. At 3M Drug Delivery Systems, research and development has been ongoing in this area to understand this deposition phenomenon in more detail and to offer technologies that can minimise such adhesion.
In addition to potential adhesion issues within suspension formulations, the very low dose requirements can also be manifest in a variability of the delivered dose. Phil Jinks, a senior specialist at 3M Drug Delivery Systems based in Loughborough, has been investigating various bulking excipients for use within pMDI suspension formulations to counteract such variability in the delivered dose. He initially investigated anhydrous sub-micron ÃŽ±-lactose (shown in Fig. 1)
This is prepared via the high pressure homogenisation of micronised ÃŽ±-lactose monohydrate contained in an ethanol slurry.
Jinks found that formulations containing anhydrous sub-micron ÃŽ±-lactose, significantly reduced the variation in the delivered dose of low-dose APIs (see Fig. 2). Subsequently, preparations of further bulking excipients have also been prepared and compared to sub-micron anhydrous ÃŽ±-lactose. The processing of such materials has become a topic of interest within 3M Drug Delivery Systems. It was found that certain materials were more amenable to sub-micron size reduction by high pressure homogenisation. For example, sub-micron sucrose was found to require additional processing to reach the required sub-micron size, compared to sub-micron anhydrous _-lactose. The hardness of the materials throughout the processing of each of the materials has been monitored during recent research conducted at Nottingham University.
Under the guidance of both Professor Clive Roberts of the university's Laboratory of Biophysics and Surface Analysis and the author (Dr Richard Toon, a research specialist at 3M Drug Delivery Systems,) Jeff James has investigated the hardness of materials using Young's Modulus AFM (see Fig. 3). He found that the change from hydrated to anhydrous ÃŽ±-lactose appears to result in a significantly softer crystal structure. Such findings can be used to screen compounds suitable for size reduction by high pressure homogenisation where ease of size reduction is related to crystal hardness.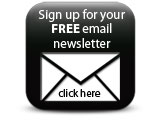 The results from the ongoing internal research activities at 3M Drug Delivery Systems clearly demonstrate the benefits of using bulking excipients to reduce the variability of the delivered dose in low-dose API suspension formulations from pMDIs. These excipients, in combination with low surface energy coatings on the interior walls of canisters to reduce any possible deposition, can considerably enhance the dose delivery performance of low dose API suspension systems from pMDI products.
Companies