CIT to purchase LAB Research
Acquisition will take Canadian CRO out of receivership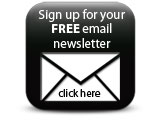 French preclinical contract research organisation CIT is to buy LAB Research in a deal that will take the Quebec, Canada-based firm out of receivership.

The transaction, which is subject to the approval of the Canadian courts and LAB's creditors, would establish the new CIT-LAB group as one of the top five preclinical CROs, with sales of US$97m (€70m) and 800 employees located in France, Canada, Denmark and Hungary.

The transaction is expected to close by 21 April. Until then, receiver Samson Belair/Deloitte & Touche will continue to supervise the LAB Research business.

Jean-François Le Bigot, executive chairman of CIT and its holding company ABC Executive, which would make the purchase, said the addition of LAB Research would 'create a global player at the service of the pharmaceutical, biotechnology and chemical industries'.

'LAB Research's facilities provide general services in non-clinical assessment, but each has its own specialisation, such as primates in Canada, minipigs in Denmark or inhalation and ecotoxicology in Hungary,' he said.

CIT's expertise is in primates, carcinogenicity, reproductive toxicology and genomics studies. Its 20,000m2 facilities in Normandy, France, house all principal laboratory animal species to the highest standards. Laboratory facilities include analytical chemistry and bioanalysis, clinical pathology, genomics and histology. Support facilities include archives and plant buildings. The company is GLP and AAALAC certified.

More than half the company's business comes from international customers. Overall, 80% of revenues are in the pharmaceutical and biotechnology sector.


Companies