CMR Surgical appoints Catherine Moukheibir Non-Executive Director
The announcement follows the appointment of Tony Vernon as Chairman and Bill McComb as Non-Executive Director
Surgical CMR has announced the appointment of Catherine Moukheibir as Non-Executive Director.
Moukheibir is a healthcare executive with experience in scaling and corporate governance. She previously worked as a Chairman, Non-Executive Director and CEO in the biotech and pharmaceutical sector, raising private and public capital as well as overseeing licencing deals and acquisitions during the last 20 years.
Moukhebir is currently a Non-Executive Director of a number of healthcare companies including Ironwood Pharmaceuticals, Kymab and Orphazyme. She brings a strong financial acumen and significant experience of chairing Audit Committees. She previously served as a Non-Executive Director of Ablynx until it was acquired by Sanofi in 2018. She was also a member of the executive board of Innate Pharma from 2011 to 2016 where she led major licencing deals with BMS and AstraZeneca and was CFO and a member of the executive committee of Movetis from 2008 until its acquisition by Shire in 2010.
Tony Vernon, Chairman of CMR Surgical, said: "Catherine's appointment further builds on the recent strengthening of CMR's Board as we continue with the global rollout of Versius. Catherine is a seasoned healthcare professional with a rich and diverse background and shares our passion for delivering outstanding surgical care. We look forward to having Catherine's expertise to help deliver our strategy."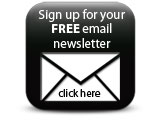 Moukheibir said: "Versius is a remarkable innovation in the surgical robotics market, standing out as the leading choice for hospitals. As global demand continues to grow rapidly, I truly believe CMR is well positioned to build further on its current trajectory and fulfil its unquestioned potential as a market leader. I look forward to the opportunity to contribute to such an exciting growth story."