CPM ContractPharma installs Noack technology
For the production of blister packaging
A world first – the Romaco Promatic PC 4200 horizontal cartoner switches between continuous and intermittent motion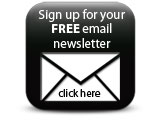 Contract packaging company CPM ContractPharma, part of the German Temmler Group, has installed Romaco Noack technology for the production of blister packaging.

CPM/Temmler specialises in the manufacture and processing of solid, semi-solid and liquid pharmaceutical dosage forms at its two facilities in Feldkirchen-Westerham and Bruckmühl in Germany.

Three Noack N 921 blister lines are currently in action at the 4,000m2 Bruckmühl site, producing some 15 million blisters a year on each line, equivalent to between 40 and 50 different orders a month.

Seamless compatibility from one machine to the next means that the various formats and tools required can be flexibly integrated into each of the Noack lines. Machine operators can also work on all three Romaco lines without any additional training. All process parameters are transferable, making it easier to document the technical data.

This in-house standardisation enables CPM/Temmler's processes to be set up and validated much faster than in the past. The short retooling times have resulted in a significant increase in general system availability and improved the efficiency of the line concept.

'Our goal was to configure all three Romaco systems with the same format parameters,' said Hermann Brandstetter, who is responsible for project management and technical coordination at CPM/Temmler. 'The ergonomic machine design also supports quick and easy format changeovers.'

For the first time, a Promatic PC 4200 horizontal motion cartoner, which switches between continuous and intermittent operation, has been integrated in one of the Noack blister lines.

Romaco, headquartered in Karlsruhe, Germany, designed this option specifically for CPM/Temmler. The ability to switch from continuous to intermittent mode is recommended if blister stacks with 10 or more strips need to be processed. Intermittent destacking entails placing the blisters in the cartoner's bucket chain in two steps. The stacks are therefore dropped from a lower height, which makes the blisters easier to align and centre.

A maximum output of 230 folding cartons a minute is achieved when the Romaco system is operated continuously, or a maximum of 60 packs if it works intermittently.


Companies