CPhI NEWS: Cargill launches new tablet flavour technology
Drug Delivery | Ingredients | Research
The Maxens technology offers a better, long lasting flavour with cost and process efficiencies for compressed tablets
Maxens: A new flavour technology for tablets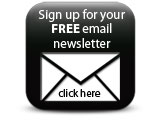 Cargill unveiled a new way to deliver authentic liquid flavours in powder form, without damaging delicate and complex final notes in a range of compressed tablet prototypes, this month at CPhI in Frankfurt.
The patented Maxens technology delivers a fresher flavour, in a high concentration and with long-lasting, controlled release. The flavour is applied in a free-flowing powder form, but with no traditional plating or spray dry manufacturing necessary. This means that the carefully created Maxens flavours are not impacted by an additional processing stage, but still offer a convenient and cost-effective taste solution, which can be mixed directly and compressed with other powder ingredients into tablets.
Developed through collaboration between Cargill's flavour and texturising experts, Maxens products consist of combining a high-loading carrier with optimised liquid key levels, and perfecting the loading technique. No heating is involved, which preserves the fresh flavour notes.
The way that flavour can be loaded is crucial to the technology - a honeycomb structure enables up to six times more flavour to be loaded into the carrier than would be possible with traditional plating or spray-drying techniques, where the typical load capacity is only five or 15%, says the company. This means reduced amount of flavour is required, leading to cost savings.
Bénédicte Pascalie, category marketing manager Sweet, Cargill Flavor Systems, says: 'In compressed tablets, such as vitamin tablets and energy tablets, instant and lasting high impact taste is important. This means packing more flavour into the product. Due to its very high loading capacity, tablets created with Maxens flavour technology will deliver a much more intense flavour sensation. The protection of the flavour through the unique honeycomb structure of Maxens products also means that it will not deteriorate through oxidation, resulting in fewer flavour off-notes and the intended taste experience for the consumer.'
On 22 September 2011, Cargill signed an agreement to sell its global flavours business to Kerry, the ingredients & flavours and consumer foods group. The transaction, which is subject to regulatory approval, is expected to be completed by the end of 2011.
Companies