CPhI NEWS: Codexis broadens customer base five-fold
Fifty pharma companies worldwide now use Codexis in process development
A year after its Codex Screening Kits were launched, these are in use or evaluation in manufacturing process development at 50 pharmaceutical companies worldwide, including Merck, Roche, DSM and Dainippon Sumitomo, to reduce pharmaceutical manufacturing process development time and cost.
The company also said that by the end of September 2011, more than 10,000kg of various enzymes used in commercial pharmaceutical intermediates production processes have been manufactured by the company's enzyme production partners. Smaller 10-100kg quantities, also used in processes to make commercial pharmaceutical intermediates, have been manufactured at its facility in Redwood City, California.
Codexis says the technology is economically and environmentally sustainable and is proven technology involving no risk-taking. 'It ticks many boxes and offers real results today,' said Dr Peter Seufer-Wasserthal, senior vice president, Pharmaceuticals. 'Biocatalysis is no longer an exotic technology, it is now mainstream. Our focus is to convert customers to larger scale use.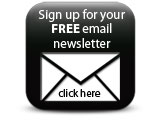 'We are looking to grow the biocatalysis market, not just to increase our share of it,' he stressed.
Companies