CPhI NEWS: Seppic launches new tablet coatings
The Sepicoat range has 'natural' credentials and offers process and cost efficiencies
Seppic launched a new line of immediate-release coating agents for pharmaceutical and nutraceutical tablets at CPhI. The new powder-based coatings range is obtained from a polymer of natural origin and is marketed as ready to use. Because of the high concentration of dry material, which can be as much as 25% in dispersion (compared with the conventional 15-20%), the Sepicoat range can reduce the coating time by 25% at the production stage (as well as 50% at the laboratory stage).
The company says the coating involves no change in the use or industrialisation process on the part of the manufacturer, but can increase productivity and reduce energy consumption.
Sepicoat also has a neutral taste and produces an extremely glossy and pleasant appearance on the coated pill, without the introduction of any additive. This property also facilitates easy blister packaging and swallowing of the pill.
The coating line has a range of 17 colours - using pigments chosen for their natural origin. But with its colouring know-how, Seppic is also able to develop other colours on request.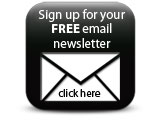 Aimed at both branded and generic segments, the new line extends the Seppic range, which includes the Sepifilm and Sepisperse coating ranges.
Companies