Cambrex to discuss advantages of integrating biocatalytic transformations into small molecule synthesis
Dr Ante Gupta will address biocatalysis R&D at the Nordic Life Science Days Conference
Cambrex Corporation, the leading manufacturer of small molecule innovator and generic active pharmaceutical ingredients (APIs), has announced that Dr Antje Gupta, Managing Director, Cambrex IEP GmbH, will present at the upcoming Nordic Life Science Days Conference, to be held at Stockholm Waterfront Congress Center, Stockholm, Sweden, on 14–15 September 2016.
Dr Gupta's presentation, on Wednesday 14 September at 10.25 AM is entitled 'Biocatalysis R&D, Services and Technologies,' and will highlight the growing and changing needs of the industry with regards to biocatalysis, and how the implementation of enzyme-catalysed steps can lead to greater synthetic and economic efficiency.
Case studies will also demonstrate specific areas of expertise that Cambrex possesses in this field, including ketoreduction and transamination.
Dr Gupta serves as the Managing Director of Cambrex IEP GmbH and joined Cambrex in 2001, where she developed the first biocatalytic process, which was successfully implemented commercially.
Her expertise is in the biochemistry and physiology of micro-organisms, as well as in protein chemistry and enzyme kinetics. Dr Gupta directs all scientific and business activity for the R&D team at Cambrex IEP, based in Wiesbaden, Germany.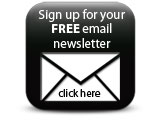 She holds a diploma in biology from the University of Halle, and gained her PhD for work at the Institute of Bioanorganic and Radiopharmaceutical Chemistry of the Leibniz Institute in Dresden, where she studied in vitro and in vivo stability of technetium and rhenium complexes for radiotherapy in humans.
Companies