Cancer Research UK installs Flexicon FP50
Delivers increased speed and reliability into the filling and stoppering process at the Cancer Research UK Biotherapeutics Development Unit (BDU)
Cancer Research UK Biotherapeutics Development Unit (BDU) has installed a Flexicon FP50 tabletop filling and stoppering machine from Watson Marlow Pumps Group
A Flexicon FP50 tabletop filling and stoppering machine from Watson-Marlow Pumps Group has automated a previously manual process at a Cancer Research UK facility in Hertfordshire, UK. The FP50 is delivering increased speed and reliability into this critical operation, as well as enhanced vial filling accuracy.
The Cancer Research UK Biotherapeutics Development Unit (BDU) was built in 2010 at South Mimms. It is a modern, MHRA licensed, fully cGMP-compliant, 2000m2 facility that is engaged in the process development and GMP production of Investigational Medicinal Products (IMPs) for Phase I clinical trials sponsored by Cancer Research UK.
Recent challenges at the BDU included the introduction of an automated filling and stoppering procedure, which was previously performed manually using a dosing pump. This method was not only labour-intensive and slowed down throughput, but was also unsatisfactory for such a leading edge facility. A reliable automated vial filling process was therefore required for the delivery of future BDU projects.
'To help deliver this we set out to source a machine capable of rapid, repeatable filling but without any compromise to process quality and control,' said Tim Hillyer, Senior Scientific Officer at the BDU.
The flexibility offered by the FP50 was ideal for our purposes
The Flexicon FP50 tabletop filling and stoppering machine from Flexicon Liquid Filling, part of the Watson-Marlow Pumps Group, is capable of filling up to 25 vials a minute (up to 100ml capacity). It also offers quick and easy changeover between batches.
'As a multi-product facility producing small batch size, high-value IMPs, the flexibility offered by the FP50 was ideal for our purposes,' said Hillyer. 'Our most recent batches involved not more than a few litres in quantity so having a reliable method for product filling and stoppering enables us to bring new drugs into the clinic in a controlled and reproducible manner.'
Hillyer said the FP50 is quicker than the old manual process by a ratio of several factors. It is also easy to adapt for different vial and stopper sizes. An adjustable walking beam transports vials from the feeding turntable to the different working positions (filling needle and stopper plug) and only two parts need to be changed to cater for the entire range of vials and stopper sizes used by the BDU. The pump is also accurate, allowing the BDU to control the dose volume going into each vial.
The FP50 unit is fully contained within a six-glove isolator allowing the unit to gas the equipment prior to each product fill using hydrogen peroxide vapour. This containment twinned with the speed and efficiency of the FP50 greatly reduces the chances of batch contamination.
The Flexicon FP50 is a universal and aseptic tabletop filling system with integrated full or partial stoppering of rubber stoppers for use in pharmaceutical R&D departments and biopharma facilities. All materials and surfaces are designed to meet cGMP standards for aseptic filling, thus providing a ready-to-use validated filling system to carry out clinical trials and small batch production. The filling accuracy of the peristaltic filling system is better than ±1%.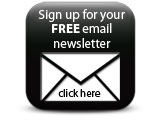 The operator interface is an easy-to-clean touch screen and keypad. The panel is mounted on a separate control box, remote from the filling unit. This allows the control panel to be placed outside the LAF bench or isolator. It is possible to store up to 20 sets of filling parameters as complete working programmes.