Carbogen Amcis opens new Japanese office
The new office for the pharmaceutical process developer and API manufacturer is located in Kyoto
Switzerland-based Carbogen Amcis, a pharmaceutical process development and active pharmaceutical ingredient (API) manufacturing company, has opened its new Japanese office, located in Kyoto.
The opening of Dishman Carbogen Amcis Japan marks yet another stepping stone for Dishman Carbogen Amcis, already actively serving the Japanese market for API development and commercialisation services through its Swiss entity Carbogen Amcis.
The new office is part of the company's commitment to increase its presence in Japan and later in other Asia-Pacific markets.
"The Japanese market is expanding and we face a growing demand from Japanese customers. Having a local presence will help to bring new opportunities and support the existing business more closely," said Pascal Villemagne, VP of Sales and Marketing.
"This new office will allow us to strengthen our existing customer relationships and help them understand our full capabilities – enabling more business opportunities and future growth."
Dishman Carbogen Amcis Japan starts its activity today with the relocation of one staff member from Switzerland.
"My mission is to establish Dishman Carbogen Amcis Japan and start up all business activities in the local office. I am thrilled to participate to this new opening." said Paul Kuad, Sales Manager for the Japan territory.
"The team will grow in the coming weeks as we hire local resources to support the sales team."
"We recognize that Japan plays a critical role in today's pharmaceutical industry and we want to demonstrate to our customers that we value our collaborations. Opening a Japanese office will allow us to better serve our customers and strengthen our local relationships," said Mark Griffiths, Dishman Carbogen Amcis group CEO.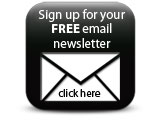 "In addition, the office will represent a strong advantage to further expand our business development aspirations in the Asia-Pacific arena."
Companies