Carlina Technologies signs deal with Atlangram
To develop controlled-release forms of antibiotics targeting osteoarticular diseases
Carlina Technologies, a French biotechnology company specialising in nanomedicines using its patented encapsulation technology, has formed a partnership with Nantes-based contract research organisation Atlangram for the development of antibiotics targeting osteoarticular infectious diseases.
The agreement includes an out-licensing option to Atlangram for Carlina's Soludots lipid nanocapsule technology, which allows millions of molecules of a given antibiotic to be loaded inside a single nanocapsule that already has a proven safety profile.
The Angers-based company says preliminary studies have shown increased effectiveness of an antibiotic when delivered to the osteoarticular infected site using Soludots, improving the chances of successful treatment compared with a corresponding treatment using a 'free' antibiotic.
In addition, the nanocapsule encapsulation reduces the risk of tissue irritation from the antibiotics, and improves the pharmacology of antibiotics they convey, including preventing bacterial resistance.
This is the latest deal that keeps Carlina at the forefront of the delivery of nanoantibiotics
Antibacterial combination therapy is said to be one of the most promising solutions currently presented to antibacterial resistance. Soludots could provide a solution that enables multiple antibiotics to be delivered simultaneously to the same region. In addition, by improving their pharmacological properties, including increased efficacy, improved pharmacokinetic and pharmacodynamic parameters and minimalised side effects, Soludots can provide a second life to existing antibiotics by reformulations that use drug delivery nanotechnologies.
'The agreement between Carlina and Atlangram is the latest extension of the applicability of our Soludots platform in an increasing number of therapeutic domains beyond oncology. This follows our announcement in November 2014 of our partnership with GenBiotech for our Peptidots product in the bone cartilage repair area,' said Olivier Meyer, President and CEO of Carlina Technologies.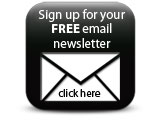 'This is the latest deal that keeps Carlina at the forefront of the delivery of nanoantibiotics, with the potential to provide a solution to a market with an increasing unmet medical need currently worth over US$60bn. Therapies for osteoarticular infectious diseases are strongly affected by increased bacterial resistance, and this will be a key market to spearhead nanoantibiotics.'
Companies