Cartonplex invests in DotScan Braille inspection technology
DotScan ensures compliance and quality of Braille dots on pharmaceutical cartons.
The DotScan equipment completes the carton inspection process in less than two seconds per position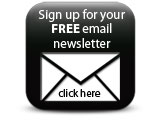 Cartonplex, a Spanish producer of folding cartons for the pharmaceutical and healthcare markets acquired by the Clondalkin Group in 2007, has invested in DotScan technology. This technology measures the height and position of Braille dots on packs, to ensure they comply with international standards and are of the highest quality.

The Dotscan equipment completes the carton inspection process in less than two seconds per position, improving production efficiency and virtually eliminating errors, the company says.

Cartonplex has also recently expanded its computer-to-plate capabilities with the installation of a Fuji V9600 printer and specialist software from Esko Graphics. The combination of the software and printer enables Cartonplex to add cryptographic files to the artwork of its pharmaceutical cartons, allowing customers to authenticate the products upon delivery.

The firm is a member of the European Copapharm Alliance.

"Our DotScan investment takes our ability to produce market-leading pharmaceutical and healthcare cartons to a new level and ensures we remain at the forefront of technological developments within our industry," said Cartonplex general manager Joan Gamez.

Cartonplex, based near Barcelona, produces cartons for the Spanish and European pharmaceutical and healthcare markets and is MAF9000 accredited.

The firm is part of the Specialist Packaging Division of Clondalkin, an international producer of high value-added packaging products and services, with more than 40 production locations in 10 countries throughout Europe and North America and annual sales in excess of Euro 800m.

The Specialist Packaging Division, which represents 30% of sales, includes folding cartons, labels, leaflets, literature and inserts/outserts businesses, as well as paper packaging and printing businesses.


Companies