Catalent Biologics and Zumutor create more effective antibodies
By combining Catalent's GPEx technology and Zumutor's fucose knockout platform
The firms combine Catalent's GPEx technology and Zumutor's fucose knockout platform


The GPEx technology creates stable, high yielding mammalian cell lines


Resulting in better Antibody Dependent Cellular Cytotoxicity (ADCC)
Catalent Pharma Solutions, a global provider of drug delivery technologies has created new and more effective antibodies with Zumutor Biologics. Zumutor is a Woburn, MA, US-based developer of biosimilars, biobetters and New Biological Entities.
These new antibodies are the result of combining Catalent's GPEx technology and Zumutor's fucose knockout platform.
The GPEx technology, which ranges from early feasibility studies and clinical manufacturing to commercial-scale production, creates stable, high-yielding mammalian cell lines for even the most difficult to express proteins, said Catalent.
The firms have created a fucose knockout GPEx cell line expressing high levels of an anti-HER2 antibody. The resulting modification completely removes fucose from the antibody, resulting in enhanced Antibody Dependent Cellular Cytotoxicity (ADCC) without having an impact on production levels.
The study was conducted in Zumutor's research and development facility in Bangalore, India.
Mike Riley, Vice President & General Manager of Catalent Biologics, said: 'GPEx technology was designed to offer our partners advantages over conventional cell line engineering systems, including increased flexibility and higher, more stable yields.
'The use of GPEx technology, in combination with Zumutor's afucosylation platform, has shown exciting results, and has the potential to be applied to other antibodies that could benefit from ADCC enhancement as part of their development programmes.'
Catalent performs GPEx programmes at its biomanufacturing facility in Madison, WI, which was completed in June 2013.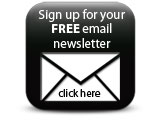 Designed for cGMP production from 10 L up to 1,000 L, and non-GMP production up to 250 L, the site features single-use technologies and unidirectional flow to maximise efficiency and safety.
Companies