Catalent Biologics announces agreement with Moderna Therapeutics
Companies to develop personalised cancer vaccines
Catalent Pharma Solutions, a leading global provider of advanced delivery technologies and development solutions for drugs, biologics and consumer health products, has entered into an agreement with Moderna Therapeutics to support near-term clinical Good Manufacturing Practice (GMP) messenger RNA (mRNA) manufacturing efforts for Phase I/II clinical studies of the company's mRNA personalised cancer vaccines.
Moderna is a clinical stage biotechnology company pioneering mRNA Therapeutics to create a new generation of transformative medicines for patients. Moderna, in collaboration with Merck, is advancing mRNA-based personalised cancer vaccines for patients across a spectrum of cancers. A clinical study of the personalised cancer vaccine is anticipated to begin in 2017.
Under the terms of the agreement, in place through 2018, Moderna will leverage Catalent's manufacturing expertise and capabilities at its state-of-the-art facility in Madison, Wisconsin, USA, to support cGMP manufacturing of its mRNA personalised cancer vaccine clinical studies while the company builds out and transitions to its recently announced GMP mRNA clinical manufacturing facility in Norwood, Massachusetts, USA.
'We are extremely pleased to be selected to support Moderna's Phase I/II clinical GMP manufacturing needs for its personalised cancer vaccines. Catalent's Madison facility was designed and constructed to offer maximum flexibility and efficiency. At the facility, we will be able to offer Moderna a separate dedicated production capability and a highly flexible, fast turnaround operation to support initial study of its novel mRNA-based personalized cancer vaccines,' commented Brian Riley, General Manager of Catalent's Madison facility.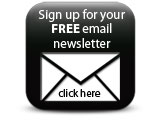 Completed in June 2013, Catalent's Madison facility was designed for both flexible cGMP and non-GMP production. The site features extensive single-use technologies and unidirectional flow to maximise efficiency and safety.
Companies