Catalent appoints Behzad Mahdavi VP of Open Innovation
Dr Mahdavi joins Catalent following a 13-year career at Lonza
Catalent has announced the appointment of Behzad Mahdavi as VP of Open Innovation, Biologics, Cell and Gene Therapy. In this role, reporting to Julien Meissonnier, Catalent's Chief Scientific Officer, Dr Mahdavi will join the team in Catalent's Science and Technology Group that works with both small and large molecules to accelerate the adoption of development and drug delivery technologies and scalable manufacturing processes and techniques.
With more than 20 years' experience in developing and implementing impactful growth strategies in the biopharmaceutical industries, Dr Mahdavi joins Catalent following a 13-year career at Lonza, where he held the role of VP Strategic Innovation & Alliances, and various board-level positions at other companies.
Prior to joining Lonza, he was CEO of SAM Electron Technologies, a venture capital-backed company in the life sciences field. He holds a doctorate in chemistry from the University of Sherbrooke, Canada, and also has a master's in business administration from the University of Quebec in Montreal.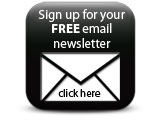 "As a company, Catalent continues to invest in the rapidly evolving and growing areas of cell and gene therapies and next-generation biopharmaceuticals, which are redefining the landscape of treating diseases," commented Mr Meissonnier. "I am delighted to welcome Behzad to Catalent, as he brings significant experience in leveraging accelerated innovation with strategic external sourcing, to further strengthen our strategy of delivering the therapies of tomorrow to patients faster, and more efficiently."
Companies