Catalent invests $5.5 million to increase clinical storage capacity
Catalent Pharma Solutions, a specialist provider of advanced delivery technologies and development solutions for drugs, biologics and consumer health products, is investing $5.5 million at its 200,000+ sq. ft Philadelphia, Pennsylvania site to provide additional clinical packaging and storage capacity
The 22,000 sq. ft expansion will see a 40% increase in pallet space for both refrigerated and ambient storage; the addition of multiple cold chain packaging areas and a new clinical label control area.
The building will also feature a new state-of-the-art environmental monitoring and building management system, which is being installed across the Philadelphia campus.
All work is scheduled to be completed and validated by November 2017.
Wetteny Joseph, Catalent's President of Clinical Supply Services, said: "This project involved renovating a previously vacant building within our Philadelphia campus to bring it up to Catalent's stringent facility standards. Not only have we added significant pallet capacity for our customers' large-scale clinical studies today, but have secured the space necessary for future expansion as well."
Catalent currently supports the clinical trial supply needs of many pharmaceutical and biopharmaceutical organisations, including the top 25 pharmaceutical companies and more than 300 small innovators from all over the world.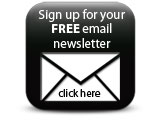 Services include direct comparator sourcing, blinding and manufacturing, primary and secondary packaging, returns and clinical supplies management.
Companies