Catalent invests $7.3 million in Italian facility
The oral and topical softgel technology specialist is aiming to solve complex bioavailability and formulation challenges
Catalent Pharma Solutions has completed the first phase of a US$7.3 million investment to upgrade and expand its packaging and softgel encapsulation capabilities at its facility in Aprilia, Italy.
Catalent provides delivery technologies and development solutions for drugs, biologics and consumer health products.
The first phase of investment, completed in August 2018, saw the expansion and upgrade of the facility's integrated packaging capabilities and the commissioning of the first of five new softgel encapsulation lines.
The second phase of the investment, to add a further four encapsulation lines, will bring the total number of lines to 23 and significantly expand production, drying and inspection capacity for nutritional supplements, and beauty softgels at the site. It is expected that these four new lines will be fully operational by January 2019.
"We have a long and proud history in softgel product development and commercial manufacturing," commented Dr Aris Gennadios, President of Catalent Softgel Technologies.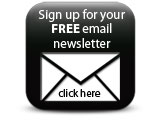 He added: "This investment is driven by increasing demand for nutritional and beauty products globally, and will enable Catalent to better serve these markets."
Companies