Catalent makes all-cash purchase of Paragon Bioservices
The CDMO will spend US$1.2 billion to purchase the viral vector producer, with further investment spent on capital expansion projects already underway
Aiming to expand its gene therapy capabilities, Catalent has entered into a definitive agreement with viral vector producer and Paragon Bioservices, under which Catalent will acquire Paragon for US$1.2 billion.
Paragon's differentiated scientific, development and manufacturing capabilities have positioned it to capitalise on strong industry tailwinds in the potentially $40 billion addressable gene therapy market.
The viral vector company specialises in adeno-associated virus (AAV) vectors, the most commonly used delivery system for gene therapy, as well as unique capabilities in GMP plasmids and lentivirus vectors.
For over 25 years, Paragon has partnered with some of the world's best biotech and pharma companies to develop and manufacture products based on transformative technologies, including AAV and other gene therapies, next-generation vaccines, oncology immunotherapies (oncolytic viruses and CAR-T cell therapies), therapeutic proteins, and other complex biologics.
Pete Buzy, Paragon's President and CEO, said, "Our existing investors, NewSpring Health Capital and Camden Partners, were extremely supportive in getting us to where we are today."
Buzy added: "This transaction will enable us to achieve our next stage of development and expand our capabilities and platform for the benefit of our customers and their patients."
Value for money
Although Paragon will represent a small percentage of Catalent's business in the near term, it will transform the company's business profile. Paragon is expected to achieve more than $200 million in revenue in CY 2019, with nearly 90% of this revenue target already reflected in signed contracts.
The gene therapy market is expected to have sustained growth of 25% in the medium term, and the companies expect Paragon to outpace this market growth for the foreseeable future. Shown earlier this month as the US company opened its 200,000 sqft GMP gene therapy biomanufacturing facility.
Financing and Approvals
The deal consists of an all-cash purchase of all of Paragon's outstanding equity for $1.2 billion.
Catalent intends to fund the transaction with the proceeds of an existing incremental term loan. Catalent will use the funds remaining from these financings, after the payment of the purchase price and the fees and expenses associated with the transaction, to pay a portion of the costs of further capital expansion projects underway at Paragon's facilities in Maryland, with the remaining costs to be paid with cash on hand.
The incremental term loan and the issuance of the convertible preferred stock are each conditioned upon the closing of the acquisition, which is expected to close in the second quarter of 2019.
Management
Upon completion of the transaction, Paragon's entire organisation will remain under the leadership of Pete Buzy, with its management team and approximately 380 employees joining the Catalent team.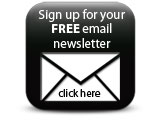 In conjunction with the investment in Catalent by the LGP funds, Peter Zippelius, a Partner at LGP, will join Catalent's Board of Directors, marking the beginning of a long-term strategic partnership.
Companies