Catalent takes majority share in Zhejiang Jiang Huan Tang, a Chinese producer of softgel products
Will initially concentrate on growing vitamins, minerals and supplements market in Asia-Pacific
Catalent Pharma Solutions has met the required regulatory approvals and has completed the acquisition of a majority share in Haining-based, privately held Zhejiang Jiang Huan Tang, a producer of nutritional softgel products for the Chinese and Asia Pacific markets, which employs 120 people.
No financial details have been released.
The deal was announced in March, when the firm also appointed Weiyan 'Jackson' Zhu as Country General Manager for China.
Catalent will initially concentrate on the growing vitamins, minerals and supplements market in Asia-Pacific.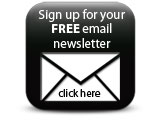 The firm is also investing in its facilities and working with regulators to expand its business in over-the-counter and prescription softgel manufacturing for the region.
Companies