CellGenix appoints Daniel Spatz VP Sales, Marketing & Logistics
Spatz will also be joining the company's management team
CellGenix has announced the appointment of Daniel Spatz as VP Sales, Marketing & Logistics and member of the management team.
Spatz joined the company in 2021 as Head of Marketing & Sales and Logistics. He is responsible for sales and marketing organisation as well as the logistics and customer service organization for its headquarters in Germany. He will now represent these areas in the management team and will contribute to strengthening CellGenix's global presence. The management team is completed by Prof Dr Felicia M. Rosenthal (CEO), Dr Bernd Leistler (VP Production), Dr Udo Nirenberg (VP Quality Management), Dr Till Puschmann (VP R&D and Business Development).
"We are delighted to welcome Daniel Spatz in our management team," said Prof Felicia Rosenthal, CEO of CellGenix. "Daniel has extensive global marketing and sales experience in the life science field and a proven track record. I am confident that he will prove to be an important addition to our management team as CellGenix continues to expand and build on its leading position as premium supplier of high-quality raw materials for cell and gene therapy manufacturing. We welcome him in our management team and look forward to continue working with him."
"I am very excited to join the management team of CellGenix and help build on the solid foundation developed over the last 25+ years", said Daniel Spatz. "With comprehensive knowledge and hands-on experience of developing a cell therapy ourselves, CellGenix is an expert in GMP manufacturing of raw materials for cell and gene therapies. I am looking forward to sharing my vast experience and know-how to continue to drive CellGenix' growth in the cell and gene therapy market and ensure continuous and optimal customer support."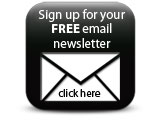 Daniel started his career in 1996 as Account Manager for tissue culture products at Becton Dickinson. In the following years he took positions in sales and marketing for the BD Biosciences business unit Central Europe and was part of the leadership team. Before joining CellGenix, Daniel was responsible as CBO for the global sales and marketing organisation at PromoCell. He holds a degree in business administration as Bachelor of Arts from DHBW Mannheim, Germany.
Companies