Cell Therapy Catapult makes three senior appointments
Focused on the development of the UK cell therapy industry
Natalie Mount
The Cell Therapy Catapult (CTC), which is focused on the development of the UK cell therapy industry, has made three appointments to its management team.
Natalie Mount, previously at Pfizer, joins as chief clinical officer, while Stephen Ward, previously at Stabilitech, becomes chief operating officer, and Matthew Durdy joins as chief business officer from Aqix.
Mount takes responsibility for clinical development, clinical trials and regulatory activities. She has more than 16 years' experience in the pharmaceutical Industry, with significant expertise in stem cell programmes. At Pfizer's Neusentis Research Unit, she managed the late preclinical and clinical phase development of the company's regenerative medicines.
Stephen Ward
Ward will manage the resources required for preclinical development and manufacturing, programme delivery, and office and laboratory facilities. He has more 17 years of R&D and manufacturing experience across industry and academia. At Stabilitech, he led the exploitation of its vaccine and biopharmaceutical stabilisation platform, while at Onyvax he was responsible for the development and manufacture of its cell-based cancer vaccine.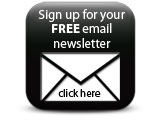 Durdy is responsible for commercial evaluation and negotiation of new projects, developing funding streams and financial reporting. He will also act as company secretary. He was previously on secondment to the CTC from his role as CEO of Aqix, which is developing a synthetic serum into a medicinal product. His early career was in private equity and investment banking.
Companies