Co-Formulate strengthens relationship with Proveca to develop multiple paediatric formulations
Agreement builds on recent success developing the formulation for Proveca's approved paediatric medicine Sialanar
Co-Formulate Limited, a division of Quotient Clinical, a leading provider of early stage drug development services, has announced it has been contracted by Proveca Ltd. to perform paediatric formulation development work on several additional off-patent compounds.
This agreement follows Co-Formulate's successful development of an age-appropriate, taste-masked formulation of Proveca's first paediatric medicine, Sialanar®, in line with regulatory requirements.
Proveca recently announced a positive EMA opinion for its Sialanar glycopyrronium bromide oral solution, and subsequent approval of an EU-wide Paediatric Use Marketing Authorisation (PUMA).
Co-Formulate contributed to the authoring of the drug product sections of the Paediatric Investigation Plan (PIP) and PUMA.
Proveca is a specialist pharmaceutical company engaged in the development of paediatric medicines.
Co-Formulate is applying its expertise in formulation development, allied with its capabilities in analytical and stability testing, scale-up and regulatory support, to develop a range of alternative formulations for children of different age groups across a range of dose formats.
Following the acquisition of Co-Formulate by Quotient Clinical in December 2015, the company is now able to offer customers end-to-end services
Huw Jones, Director and Founder, Co-Formulate Ltd., said "We are delighted to extend our agreement with Proveca, following the success of Sialanar, and look forward to working on the new compounds. Following the acquisition of Co-Formulate by Quotient Clinical in December 2015, the company is now able to offer customers end-to-end services covering formulation development, taste masking, clinical pharmacokinetic and taste assessments, and GMP clinical trial manufacturing and global supply, all under the umbrella of a single organisation."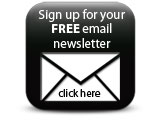 Simon Bryson, Director and Co-Founder, Proveca Ltd., commented "We were very pleased with the outcome of the Sialanar formulation project, and are now delighted to be working with Co-Formulate on a range of further products."
Featured Companies
See also