Codexis appoints Patrick Yang to Board of Directors
He has broad experience in pharmaceutical manufacturing and process development
Patrick Yang
Codexis, a developer of biocatalysts for the pharmaceutical and fine chemical industries, has added Patrick Yang to its Board of Directors. Yang has broad experience in pharmaceutical manufacturing and process development following several executive leadership roles in the industry.
Yang was most recently Executive Vice President and Global Head of Technical Operations at F. Hoffmann-La Roche. He was responsible for Roche's pharmaceutical and biotech manufacturing operations, process development, quality, regulatory, supply management and distribution functions.
Prior to this he worked for Genentech for about 10 years, where his most recent position was Executive Vice President of Product Operations.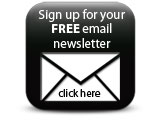 Yang has also held several leadership roles at Merck & Co, including Vice President of Asia/Pacific Manufacturing Operations and Vice President of Supply Chain Management. He also previously worked at General Electric and Life Systems.
Companies