Codexis hires Greg Hughes as Vice President, Strategic Alliance & Product Development
He joins the firm from Merck
Greg Hughes
Codexis, a US developer of engineered enzymes for pharmaceutical, biofuel and chemical production, has appointed Greg Hughes as Vice President, Strategic Alliance & Product Development.
Hughes has spent the last 11 years in Process Chemistry at Merck primarily focusing on developing and implementing biocatalysis technology.
John Nicols, President and CEO of Codexis, says Hughes was a driving force behind the firm's landmark partnership with Merck for the development and deployment of a biocatalytic production process for Merck's type 2 diabetes drug Januvia (sitagliptin).
At Codexis, Hughes' aim will be to build deeper alliances with major pharmaceutical companies, while also helping to develop new products to broaden the commercial applicability of the firm's biocatalyst platform.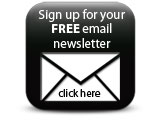 Prior to joining Codexis, Hughes worked at Merck beginning in 2002 in a variety of roles, most recently as Executive Director, Enabling Technologies in the Process Chemistry department.
Companies