Colombian pharmaceutical market expected to reach US$5.37bn by 2016
Provides an entry point into South America for multinational pharmaceutical companies
Colombia has an attractive pharmaceutical market that should appeal to multinational companies looking for growth opportunities, according to a new report by Decision Resources Group.
The Colombia Market Access Tracker report finds that the country is experiencing increasing demand for pharmaceuticals as a result of a growing economy, a booming population, and government policies aimed at broadening access to medicines through the expansion of health insurance and affordable drugs.
Colombia has a thriving generics sector, as a result of government cost-cutting efforts, which offers growth potential for both domestic and multinational pharmaceutical companies.
The Colombian pharmaceutical market was worth COP8.13 trillion (US$4.35bn) in 2013 and is expected to grow at a Compound Annual Growth Rate (CAGR) of 7.3% to reach US$5.37bn by 2016.
Other key findings are that recent government policies have successfully expanded access to pharmaceuticals to all of the population through increased insurance coverage and an expanded basic drug list from the country's Mandatory Health Plan. Specifically, health insurance coverage has grown to 95% of the population, with President Juan Manuel Santos targeting universal coverage by 2015.
Colombia also has geographic advantages as it is an entry point into South America for multinational pharmaceutical companies.
International companies also have opportunities in the country because the Colombia government does not favour domestic manufacturers in the tendering process or any other form of trade in its pharmaceutical sector, says the report. Furthermore, the cost of local production is lower than most other Latin American countries.
Decision Resources Group Analyst, Chiara Stella Cochetti, said: 'Drug pricing regulation has been one of the prominent themes in the new National Pharmaceutical Policy fostered by the Santos administration. This new pricing policy has focused on correcting the poor enforcement of drug pricing controls that previously existed, by enabling the government to take direct control of a more centralised pricing system.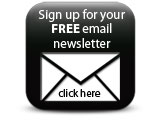 Cochetti added that the generics market should experience a boost as a result of pharmaceutical cost-containment efforts fostered by the government. Specifically, cost-containment regulations are expected to drive up demand for low-cost, unbranded generics.
Companies