Combination therapies and decreasing mortality to sustain HIV/AIDS drugs growth
Impact of patent expiries will be offset by increased use of new drugs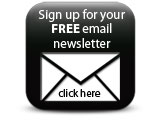 The HIV/AIDS therapeutics market is a growing market with the US dominating in terms of sales. But this growth is likely to decline from 2012 owing to patent expiries of key drugs such as Sustiva (efavirenz) and Combivir (lamivudine and zidovudine), reports GBI Research in its latest study.

Other drugs such as Epivir (lamivudine), Epzicom (abacavir lamivudine), Trizivir (abacavir zidovudine lamivudine), Ziagen (abacavir), Invirase (saquinavir) and Lexiva (fosamprenavir) went off patent in 2009 and 2010. However, the impact of these patent expiries will be partially offset by the increased use of new drugs that are more effective in tackling the progression of the disease.

According to the study, HIV/AIDS Therapeutics Market to 2017 - Superior Combination Therapies and Decreasing Mortality to Sustain Market Growth Despite Major Patent Expiries, the market is being driven by an increase in treatment-seeking rates as well as the introduction of new drugs such as Atripla as part of HAART (Highly Active Anti-Retroviral Therapy). Sales of new drugs have increased at a CAGR of 136% over the last three years, says GBI Research.

On the other hand, the business research firm says drugs such as Trizivir (abacavir zidovudine lamivudine), Relenza (zanamivir) and Epivir have declined at a CAGR of 11%, 21% and 17% respectively.

Approximately 1.9 million people infected with HIV received antiretroviral treatment (ART) in 2010 at an average cost of US$12,829 a year. This is expected to increase until 2013, after which patent expiries will result in a price drop.

Sales should increase gradually towards the end of the forecast period due to an increase in the use of newer drugs, says GBI Research.

Additionally, late-stage pipeline drugs such as Edurant (rilpivirine) by Tibotec Pharmaceuticals and Vicriviroc (SCH-D) by Schering-Plough (now Merck) are expected to enter the market during 2010–2017 and will drive the market.

Two new classes of anti-HIV drugs, entry inhibitors and integrase inhibitors, are currently generating considerable excitement. Following these is the second generation of non-nucleoside reverse transcriptase inhibitors (NNRTIs) that have gained importance as they appear to be effective against HIV strains that are resistant to NNRTIs currently available.

In terms of existing drugs under development, GBI Research says vaccines constitute 25% of the total pipeline followed by fusion inhibitors (22%), immunomodulators (10%), NNRTIs (5%), protease inhibitors (5%), CD4 modulators (4%) and NRTI (Nucleoside Reverse Transcriptase Inhibitors) (3%). The 'others' segment includes mechanisms such as TLR-3 (Toll-like receptor 3) agonists, interleukin inhibitors and RNase inhibitors.

The US has the highest prevalence of HIV infection among the top five European countries studied (the UK, Germany, France, Italy and Spain) and Japan. It spends almost twice as much on HIV/AIDS therapies as the rest of the world with an average annual expenditure of US$7.9bn a year. The US is, therefore, the largest market for HIV/AIDS therapeutics and accounts for 70% of market revenue among the top seven countries of the world.


Companies