Congenica appoints CFO
Wendy Britten
Congenica, the global provider of clinical genomics interpretation software, has appointed Wendy Britten as its new CFO, effective 1 September, 2018.
Britten will have overall control and responsibility for all financial aspects of the business and will play a key role in business development and fundraising activities.
A finance professional with experience in senior financial leadership roles, Britten joins Congenica from AstraZeneca, where she headed up the Group Finance Business Performance team, working with the Senior Executive team.
Prior to this, her career at PricewaterhouseCoopers (PwC) started in Audit, progressing ultimately to Director of M&A in both London and New York. She is a qualified Chartered Accountant and holds a BSc in Mathematics from the University of Sheffield.
David Atkins, CEO of Congenica, said: "I am delighted to welcome Wendy to Congenica. She joins our Senior Management team at a pivotal time in the Company's development. She brings financial leadership and business development expertise, as we move forward commercially on the back of our successful series B financing last year. Her international experience will support our operational expansion in the UK and across Europe, China and the US."
Led by CEO David Atkins, the past year has seen significant advancements for Congenica, including a successful Series B financing round that raised $13.5 million from China and UK-based investors.
Congenica's gold-standard Sapientia clinical genomics analysis platform is currently routinely used by hundreds of clinicians as well as supporting several major projects globally – including Genomics England's ground-breaking 100K Genomes Project, China's national 100K Wellness project.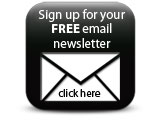 Britten said: "I am looking forward to the opportunities that joining the team at Congenica offers. With a strong commitment to positively impacting patient's lives, Congenica is poised for substantial growth. The field of genomic medicine has the potential to revolutionise our approach to rare genetic disease diagnosis and management, as well as in other areas of personalised medicine."
Companies