Cornelius opens Polish subsidiary
Chemical distributor adds food and pharma to C&T portfolio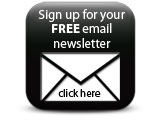 UK Hertfordshire-based chemical distributor Cornelius Group plc has officially established a subsidiary company in Poland and moved into new office premises in Warsaw.

Cornelius md David Brown says Cornelius Polska Sp. z o.o. will be the platform for future Cornelius operations in central and eastern Europe, supporting planned growth in the region.

'Cornelius has been successfully serving cosmetic and personal care manufacturers in Poland for some years and this new subsidiary will allow us to now diversify into the vibrant food and pharma sectors emerging in this market,' says Brown.


Companies