Crest and Eisai tackle track and trace challenges
PharmaMarker system integrates into pharma production and packaging lines
The PharmaMarker system codes, verifies and tracks pharmaceutical cartons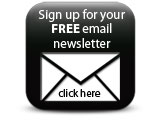 Crest Solutions of Cork, Ireland and Eisai Machinery USA have launched a track and trace packaging system that supports changes in local and international regulatory requirements for the pharmaceutical industry.

The PharmaMarker system integrates into pharmaceutical production and packaging lines to support more stringent industry regulations in the areas of coding and traceability of pharmaceutical products.

France (CIP13), Turkey (ITS) and California (E-pedigree) have already introduced their own regulation plans for labelling and tracing packages and other regions are to follow shortly. These regulatory changes will lead to a more secure pharmaceutical supply chain management system.

The PharmaMarker system codes, verifies and tracks up to 450 pharmaceutical cartons a minute to ensure that they can be fully traced along any point in the production cycle. It can fit into a production line either as a stand-alone product or as a component of an integrated packaging line.

'This system is capable of handling new track and trace regulations not only coming into place now but also those due in the future,' said Frank Madden, ceo of Crest Solutions. 'The cost to the pharmaceutical industry and to patient safety is too great to be ignored. There is significant market potential for this product as companies need to comply with new regulations.'

As well as Crest Solutions' line management and traceability software and Eisai's machinery expertise, the PharmaMarker uses the high resolution In-Sight vision system of Cognex and the coding and printing technologies of the Domino G-Series thermal ink jet printer.

PharmaMarker works by printing cartons with a data matrix code using a non-contact thermal inkjet or laser printhead. They are then conveyed past a Cognex high-resolution vision system to verify the label data. Correct cartons pass to the next point in the production line while failed cartons are removed using its automatic reject system.

Crest Solutions' LineDirector software is used to manage all the peripherals on the line, while Protrack real time traceability software is used to record event data for complete compliance with track and trace regulations.

Crest Solutions and Eisai Machinery are currently in discussions with several companies to roll out the product globally.


Companies