Cup final success for youth football team
Copley Scientific sponsors Edwalton Cavaliers Under 13's
Mark Copley of Copley Scientific with Edwalton Cavaliers Football Club
Rounding off a successful first season's sponsorship of Nottinghamshire Under 13's soccer side Edwalton Cavaliers, scientific instruments company Copley Scientific watched the team triumph in the Under 13 Young Elizabethan Football League Saturday Trophy Final.
Having beaten three other teams on their way to the final, with a dramatic penalty shoot out to decide one match, Edwalton Cavaliers beat Calverton MW Red, current leaders of the third division and who have lost only once this season, 2–0.
'It was a great cup final match to watch, we are delighted not only with the win but the enthusiasm of the team that we are sponsoring, and I'd like to congratulate the whole squad,' said Copley Scientific's sales director, Mark Copley.
'While Copley Scientific's focus is the global pharmaceutical market, we firmly believe in supporting our local communities. Encouraging children in sport is something we are all committed to – and being on the winning side is definitely a bonus.'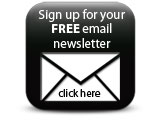 Copley Scientific is a manufacturer and supplier of inhaler test equipment and a provider of testing systems for other pharmaceutical dosage forms. The company is also active in detergent testing, air sampling and aerosol characterisation.
Featured Companies