Denny Bros to present Fix-a-Form at CPhI Worldwide
Fix-a-Form offers innovative ways of delivering packaging and information
Denny Bros will be showcasing its products to the healthcare sector at CPhI Worldwide, Paris Nord Villepinte, France, 7-9 October.
Denny Bros stand, 2J44, will be located in the labelling zone of InnoPack in Hall 2. InnoPack brings together buyers and suppliers from the packaging and pharmaceutical industries and is dedicated to highlighting innovative ways of delivering packaging and information within the pharma industry with the sole aim of enhancing patient safety and compliance.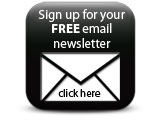 Already used extensively throughout the pharmaceutical and healthcare industries, Denny Bros is hoping to capture the attention of packaging managers and technologists who have the ongoing responsibility of reducing the amount of product packaging but need to maintain the effective delivery of messages and instructions; Fix-a-Form assists in both of these challenges.
Companies