Design award for Pfeiffer Vacuum
HiPace turbopump garners highest red dot design award
HiPace turbopump garners highest red dot design award
With their innovative design and the utmost in technological perfection, Pfeiffer Vacuum has been setting clear accents in the vacuum technology market for years with its products. This commitment has enabled the company to win the prestigious red dot design award. The design of the HiPace 300 turbopump from Pfeiffer Vacuum was the convincing factor in this international design competition. Within the framework of the red dot award: product design 2009, the jury honored only 49 of the 3,231 submitted products with the red dot: best of the best. award for the utmost in design quality. The jury found that the HiPace numbered among these 49 forward-looking design products.
The assessment criteria included level of innovation, functionality, ergonomics, service life, ecological compatibility and self-explanatory quality. The red dot design award, whose origins date back to 1955, is today the world's largest and most prestigious design competition.
The HiPace pumps are characterized by their high cost-effectiveness and their flexibility in all installation orientations. The improved rotor design affords both high pumping speeds and high gas throughputs. The functional aluminum housings make these pumps extremely light in weight. The integrated drive electronics in the HiPace pumps reduce the need for cumbersome and costly cabling. And the use of innovative materials has doubled the service life of the drives. All connections, such as backing vacuum, sealing gas, water cooling or electrical lines, are in close proximity to one another, making them easily accessible. The reduction in the use of raw materials and optimization of energy consumption are setting standards in ecological compatibility. In addition to analytical, vacuum-process and semiconductor technology, their broad range of applications also includes coating, research & development, as well as industrial applications.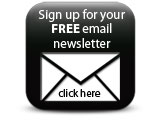 Pfeiffer Vacuum had already won the prestigious R&D 100 Award. in 2008 for the development of its HiPace turbopumps. Moreover, the HiPace turbopumps were also honored as being products that possess innovative character at the MSV International Engineering Fair in Bryno. Pfeiffer Vacuum is convinced that this outstanding combination of design and technology is a key prerequisite for success in the marketplace.
Companies