Domain makes two acquisitions for G Protein-Coupled Receptor programme
Biotechnology | Finance | Ingredients
Prestwick Chemical and Neurofit are former subsidiaries of Australia-based Bionomics
Domain Therapeutics, a biopharma specialising in the discovery and development of new drugs targeting G Protein-Coupled Receptors (GPCR) in neurology, immune-oncology and rare diseases, has announced its acquisition of Prestwick Chemical and Neurofit. Thes two companies are former subsidiaries of Bionomics, an Australia-based biopharma.
By absorbing their liabilities, this acquisition constitutes an accounting neutral operation for Domain, without initial investment.
These acquisitions constitute a key step towards completing the company's four-year business plan, ensuring the expansion of Domain's portfolio of GPCR proprietary programmes. With the additional resources and expertise, Domain will also be able to enter into larger collaborations with pharma partners and support its asset-centric affiliates.
In acquiring Prestwick Chemical, Domain will double its medicinal chemistry resources. Whilst pursuing the commercialisation of renowned libraries, Prestwick Chemical will significantly contribute to increasing Domain's capacity in medicinal chemistry for both internal programmes and collaboration with pharma partners.
Neurofit will pursue its service-based activities in parallel with supplying Domain with a valuable animal pharmacology platform for neurological diseases, giving the company the opportunity to develop novel in vivo pharmacological axes.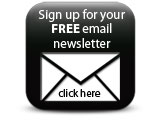 "These acquisition opportunities perfectly match Domain's need to strengthen its core scientific capabilities in order to pursue its growth in the coming years," said Pascal Neuville, CEO of Domain. "The addition of these new capabilities will significantly streamline the expansion of our project portfolio and reinforce our partnering capacity."
Companies