Domainex prepares for expansion
Appoints Barry Knight as Chief Financial Officer and Company Secretary, and Thomas Mander as Chief Operating Officer
UK-based drug discovery services company Domainex has appointed Barry Knight as Chief Financial Officer and Company Secretary.
Knight is a Chartered Accountant and brings extensive financial expertise to Domainex, having been an executive director for life sciences companies for more than 25 years. He was previously Finance Director of both Trigen Holdings and Fulcrum Pharma. Most recently, he was COO at Kinapse.
Tom Mander started his career as a Senior Scientist with Xenova before becoming a group leader managing high-throughput screening at Glaxo Wellcome. He has been involved in the contract drug discovery and translational research sector for the past 16 years. He held operational, business development, and marketing roles at Evotec before taking executive management positions at Tripos Discovery Research (Vice President of Business Development) and Asterand (Vice President of Sales and Marketing).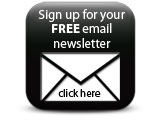 Mander joins Domainex from the Early Discovery division of Charles River, formerly BioFocus, where he was Director of Business Development. He will take responsibility for leading the Domainex service division.
Companies